EVERYTHING ABOUT BOUILLON RÉPUBLIQUE
The Duval butcher's shop, around its "low" pieces of meat and their broth, very quickly called for a second one.
In the 21st century, same statement: on the strength of its popularity, Bouillon Pigalle is doing it again.
Make way to the good, the cheap and the traditional this time at…République !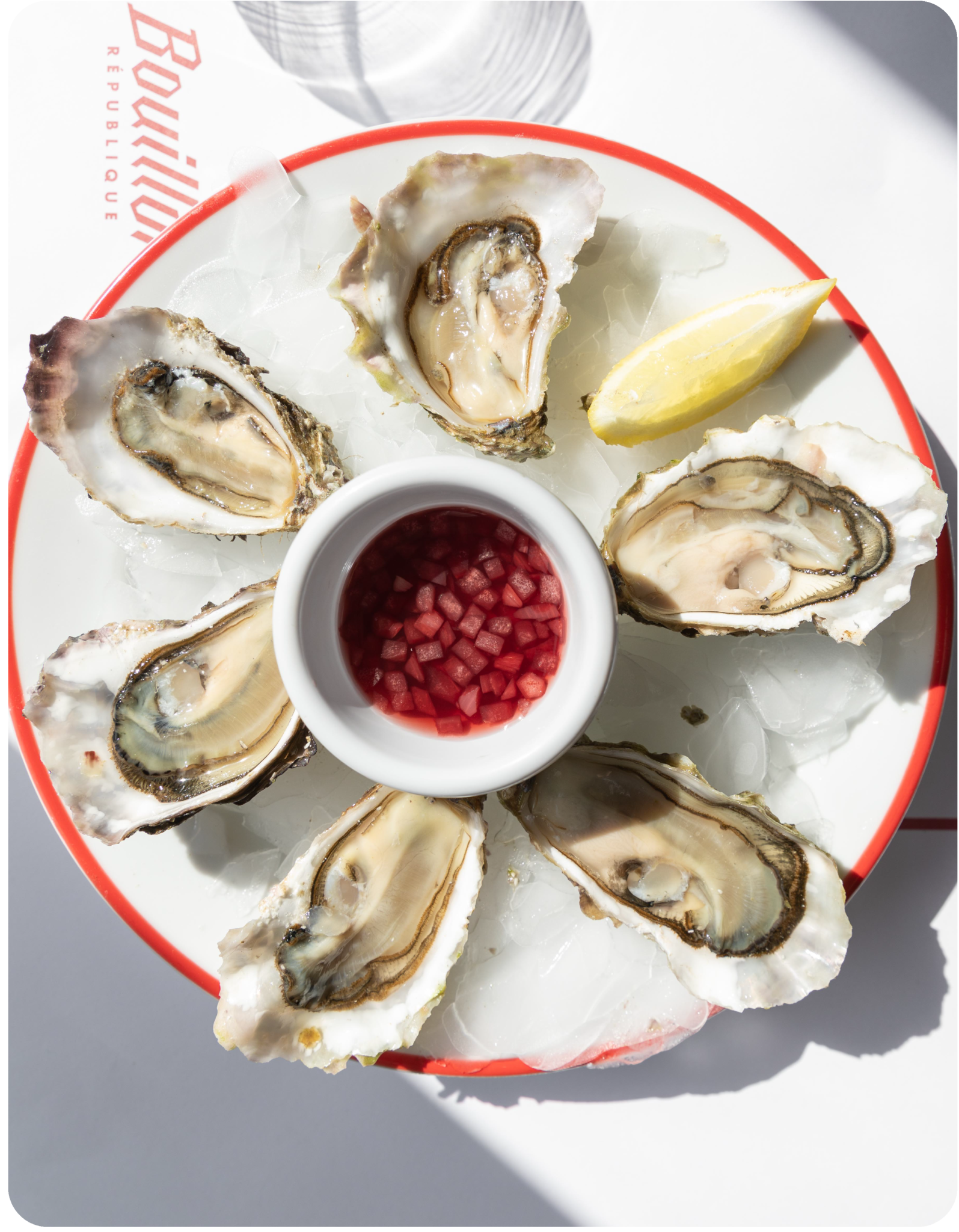 A bis repetita?
Certainly not! In the heart of the 3rd arrondissement of Paris, Bouillon République suggests something else to you. What would you say to Fine de Claire oysters  or even a full seafood platter ? A typical Sauerkraut ? A half of a shank with French fries ? A brioche perdue…? But also, private rooms (from 15 to 140 place settings) to celebrate another year on the big day or a happy new year eve between you or even your two «  I do's »…
A Bouillon Service shop exclusively dedicated to takeaway and delivery?
A mythical 1932 brasserie setting with carved woodwork, marquetry panels by Charles Spindler and polished period tiles? A sweet dream, isn't it ? No, a reality!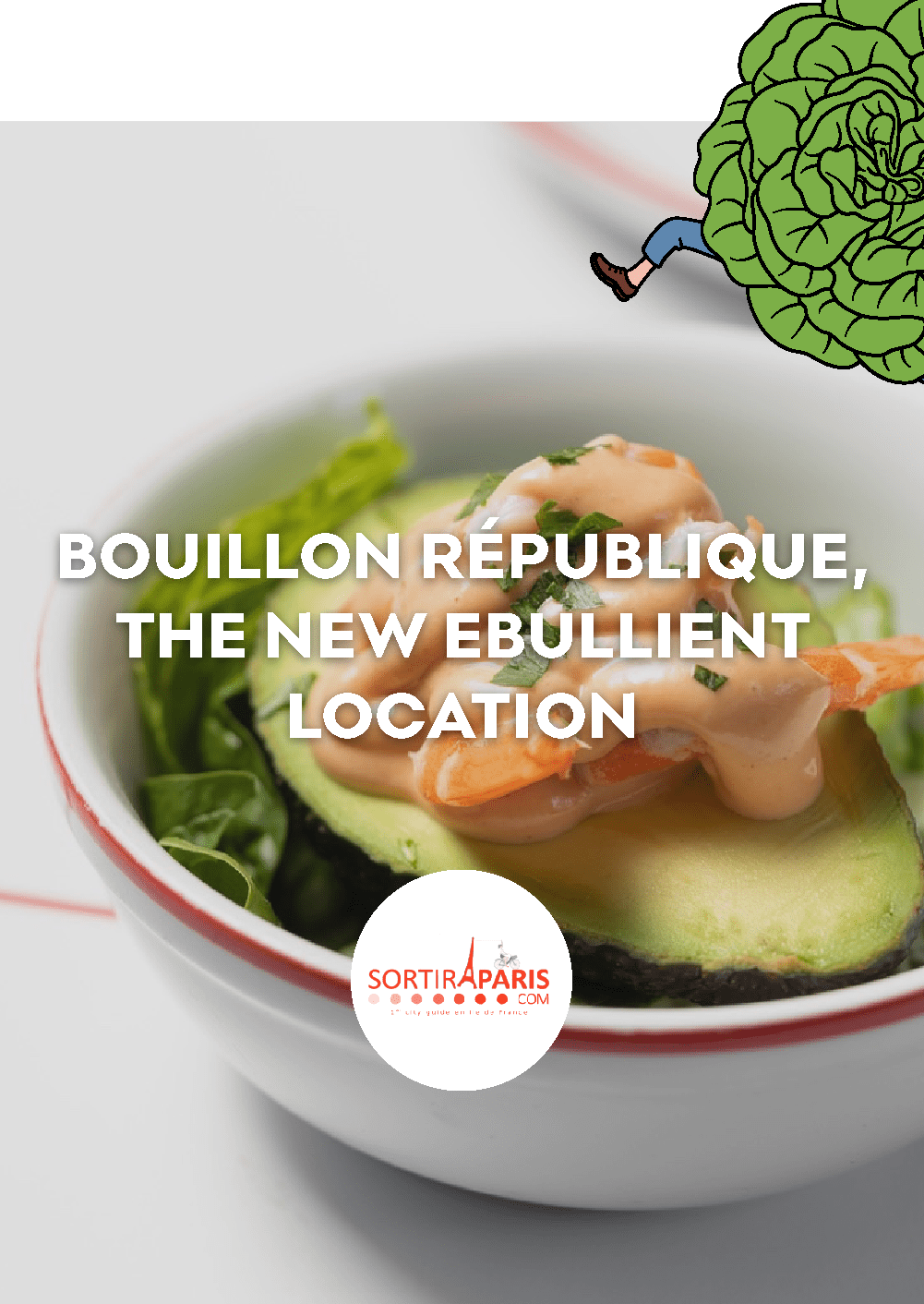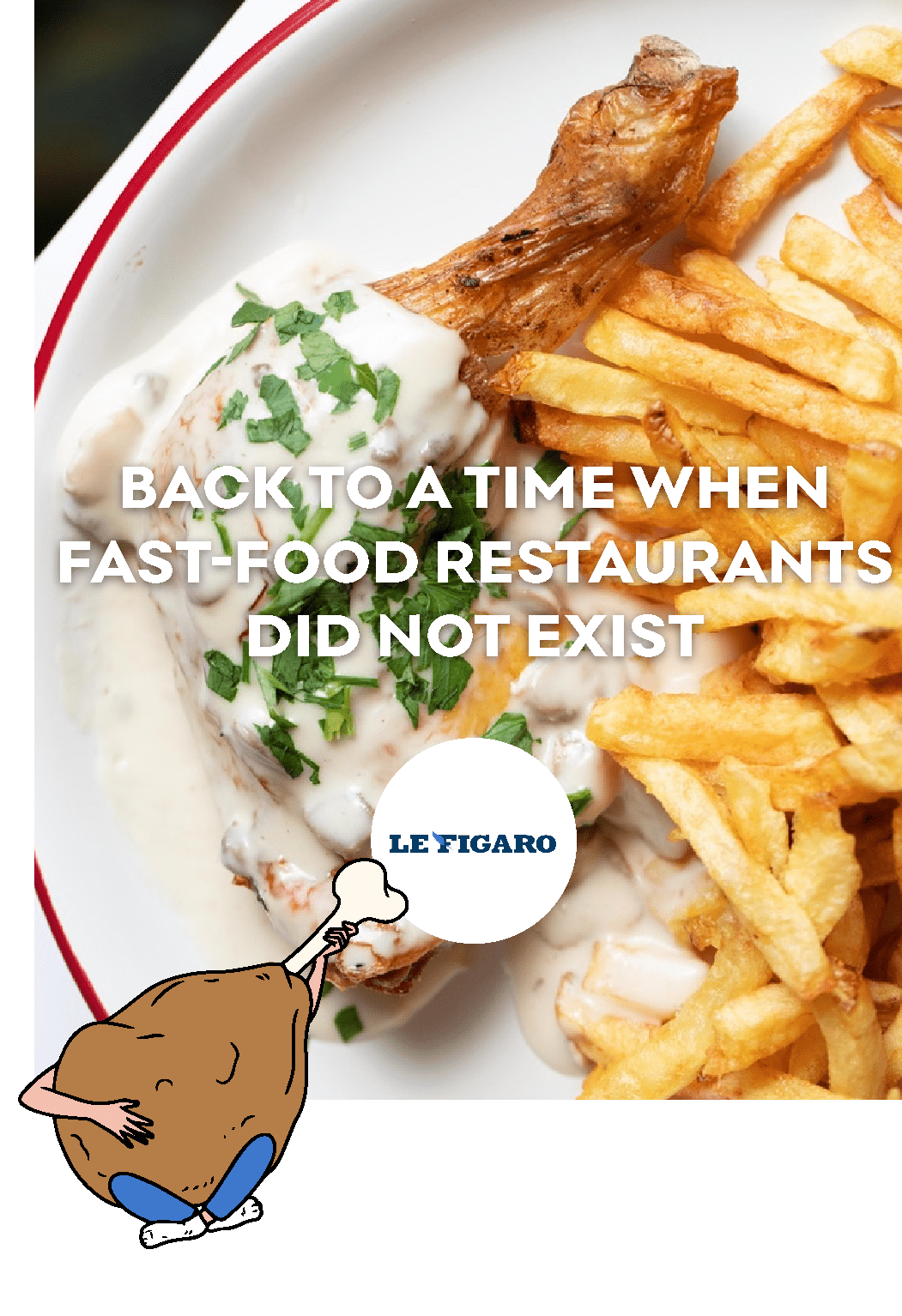 In place of Chez Jenny, the very last institution of the Bouillon Pigalle family is in tune with the times and the address.
The 1,800 square metres have been completely redesigned to serve this table with tiers and drawers, with 450 place settings.
From the 600 m2 of gleaming kitchens, allowing for exemplary progress, to the carefully selected and rehabilitated historical furnishings, not forgetting the revolving door at the entrance, the thick tufted carpeting, the sulfurated glass ball lamps…
So much evidence through the menu and its sides that Bouillon has not finished to bubbling !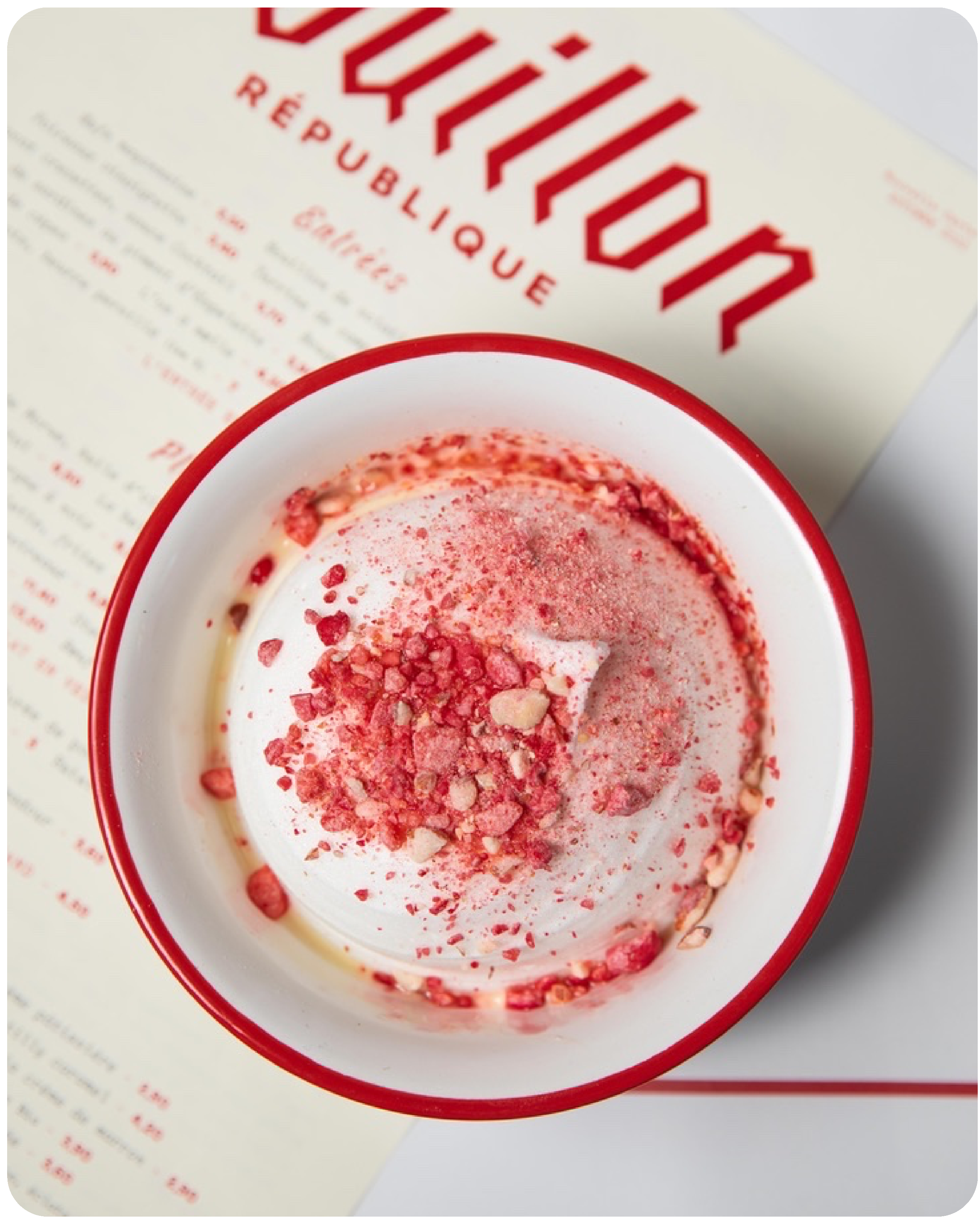 Access to Bouillon République
MÉTRO RÉPUBLIQUE 8-5-11-3-9