EVERYTHING ABOUT BOUILLON PIGALLE
In the 18th arrondissement of Paris, a stone's throw away from the Moulin Rouge and Sacré Coeur, a new generation of Bouillon is emerging.
Launched in 2017, this XXL Brasserie in Pigalle reproduces today's fashionable ambiance of Parisian restaurants inaugurated in the 19th century by the butcher Duval.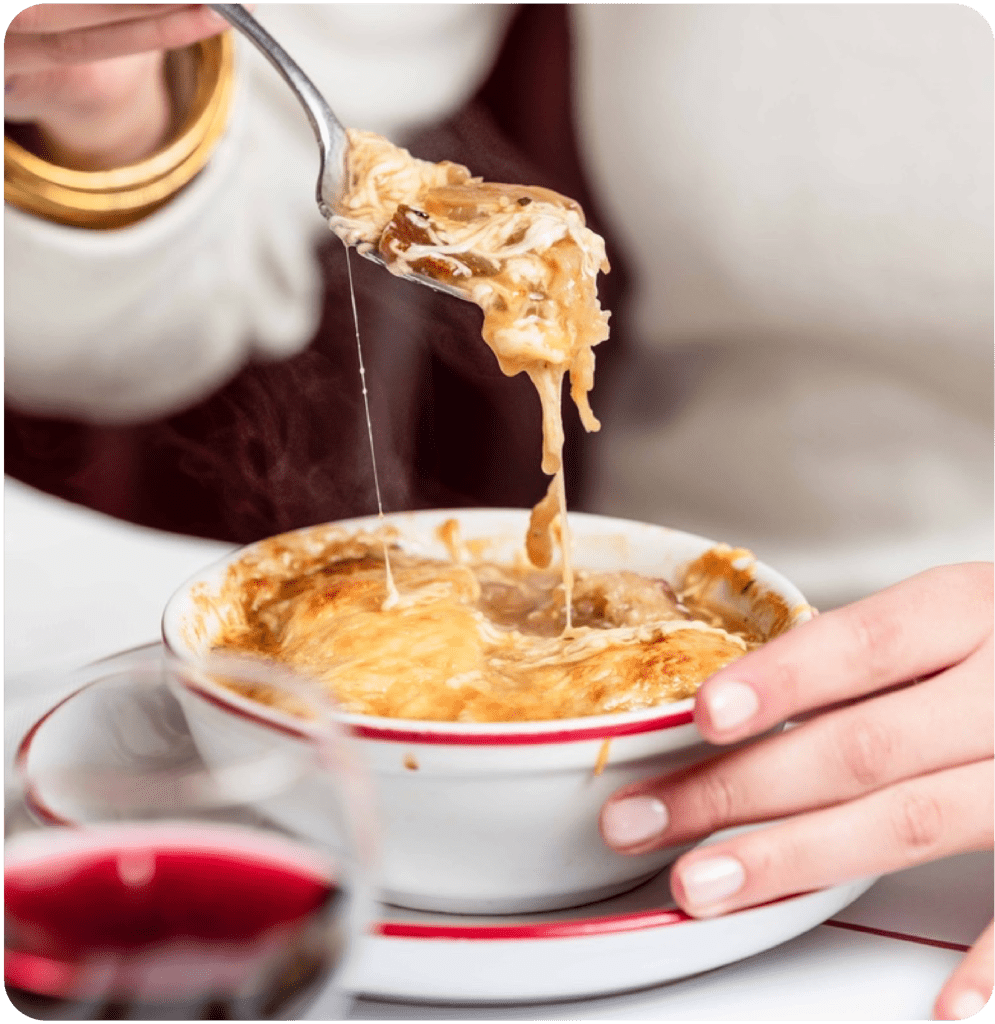 A past-future table perfectly oiled and just as smiling, from the long queue, an Arcade Bouillon game at your fingertips for those who have not reserved, to a gentle or steep bill.
In between, a ballet of uniformed waiters, with smiles on their faces, makes your head spin, amid of rushed ties, tourists on the move, full tribes, couples of retirees…
And for good reason, the 200 seats in the dining room and 100 in the balcony are quickly filled.
On the grained paper tablecloths, in front of the Thonet bistro chairs and red skaï benches, comfort as if it were raining.
All the traditional specialities of the regions of France are offered here in great style.
Served by the cream on the crop, delivered daily, the good summons the cheap, the typical, and the tastes of the time all day long.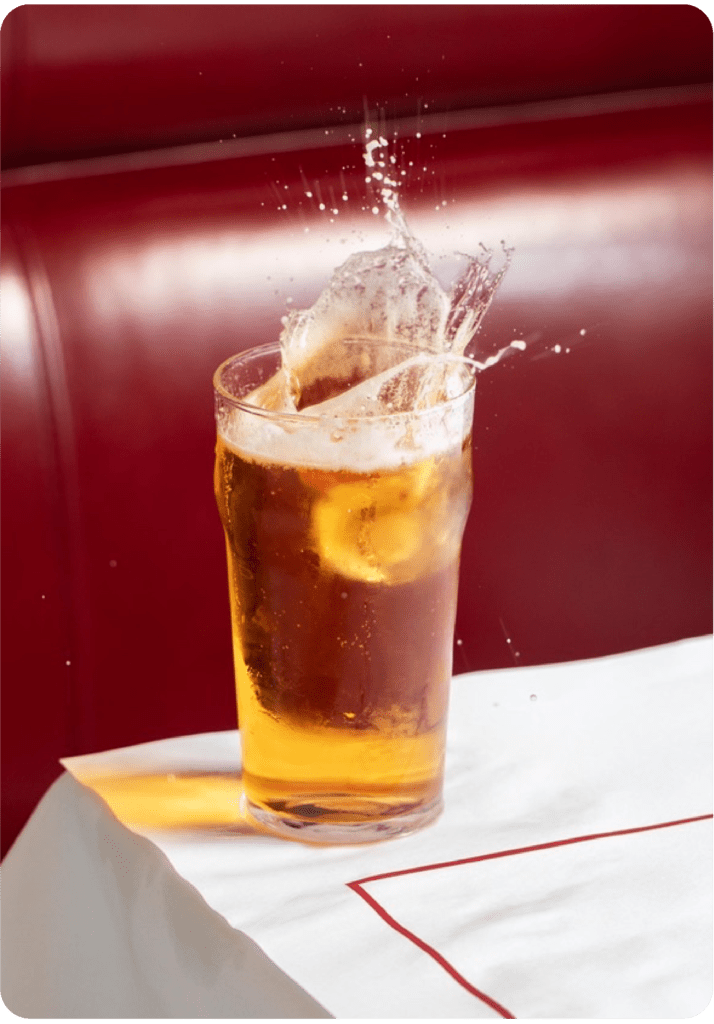 To all appetites, take note: From noon to midnight, the "world champions" of egg mayonnaise, onion soup, snails with parsley butter, cod brandade, beef bourguignon, calf's head with gribiche sauce, profiterole, floating island, whipped cabbage, rice pudding, etc. will flash before your eyes.
The same generosity on the thirst side, with various water, soft drinks, beers, wines, bubbly, served by the pour…
In plain English,  every day, the plate and the glass are like you have never seen before.
Access to Bouillon Pigalle